Busting 10 Myths About VR Technology
Yes, you

can

operate VR in an entertainment business — and it's a whole lot easier than you might think
If you're running an entertainment business, VR's probably on your radar — but you wouldn't be alone if you're asking questions like these:
Is virtual reality really here to stay? Isn't it just a fad?
Isn't it complicated to set up? Expensive?
Who's asking for virtual reality — isn't it only for gamers?
Leave these myths behind. Watch this webinar to understand the true reality and potential of virtual reality.
ORIGINAL DATE: January 27, 2022
ORIGINAL TIME: 5:00pm GMT | 11:00am MT
Webinar recording now available!
Get the real story — not the VR myths
Here's the actual truth: virtual reality has never been more viable, And it's only going to get better. The only real question is: are you going to ride the wave — or scramble to catch up?
It's not hard

| VR is

simple to operate, easy to maintain, and the experiences are unmatched

Demand is here

| VR has mass appeal, and more and more people than ever are diving in!

VR is safe

| No, it's not going to make your customers sick — just do it right!
10 myths. 30 minutes. Sign up now!
This webinar is offered by vrCAVE to help educate location-based entertainment businesses about room-scale virtual reality operations. We're happy to offer this for free for escape room owners, family entertainment centers, VR arcades, and other location-based entertainment businesses.
vrCAVE has been a leader in the free-roam virtual reality space since backpack PCs first enabled the unmatched immersive experience of wireless VR. We keep up with hardware advancement and continue to develop our unique line of virtual reality escape room experiences that let people freely explore incredible new worlds not accessible in any other way.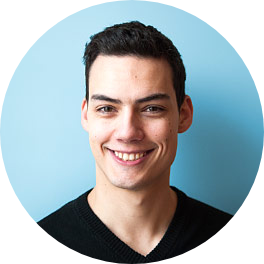 Alex Rossol
|

Co-Founder

Alex is CEO and Co-Founder at vrCAVE. He's built the company into a world-class entertainment partner, assisting 60+ businesses across the globe.

He helps owners thinking about operating VR arenas make the right decisions for their businesses every day. He's an expert in the hardware, software, and establishing a strong market fit for modern room-scale wireless virtual reality.
vrCAVE has developed a robust collection of 5 VR escape rooms, 1 VR action puzzle game, and 1 VR haunted house. We add to our library every year — meaning vrCAVE partners always have something new to share with their customers!
Escape a medieval prison — and a dragon!
Go high above the Earth to repair a space station
Plunge into the ocean to retrieve a lost treasure
All games are made with the freedom and excitement of multi-user room-scale VR in mind — entertaining groups in more than 15 different countries!

Want the real story behind the 10 biggest commercial VR myths? You'll get it with this event!
This webinar is for anyone in the location-based entertainment business looking to add a compelling new virtual reality product for their guests to enjoy.
Fill in the form to watch right now!