How to target the right audience with location-based VR
Thinking about operating a VR room in your business? You'll need to know a little something about who's actually playing VR — and who's just waiting for the right opportunity! We discuss:

Who to target
How to satisfy them
How to get them back for more!
Wherever you are in the world, people are excited about trying virtual reality. Join this webinar to find out how you can run a successful business catering to that demand.
ORIGINAL DATE: September 30, 2021
ORIGINAL TIME: 5:00pm GMT | 11:00am MT
Who plays virtual reality? Where? How can you reach them?
Virtual reality is becoming more and more widespread. While once the domain of enthusiasts tethered to powerful PCs, affordable wireless headsets are changing the game. What does that mean for location-based businesses? Can your FEC or escape room business host a VR room? Will people come?
VR demographics

| Learn about the different audience segments most relevant to VR — and how they are predisposed to engage with virtual reality. Find out how to position VR to engage your local market and learn what types of people you can expect to greet.

VR options

| People will respond differently to the wide range of virtual reality options currently available. Discover what makes someone try home VR — and what will get them to try it at a commercial establishment.

VR enthusiasm and hesitance

| What makes people jump in? What gives them pause? We'll cover the common major selling points — as well as the things that stop some people from giving it a shot
This webinar is offered by vrCAVE to help educate location-based entertainment businesses about room-scale virtual reality operations. We're happy to offer this for free for escape room owners, family entertainment centers, VR arcades, and other location-based entertainment businesses.
vrCAVE has been a leader in the free-roam virtual reality space since backpack PCs first enabled the unmatched immersive experience of wireless VR. We keep up with hardware advancement and continue to develop our unique line of virtual reality escape room experiences that let people freely explore incredible new worlds not accessible in any other way.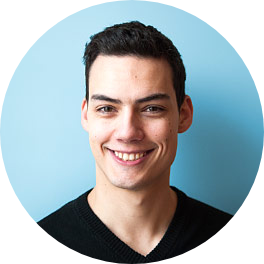 Alex Rossol
|

Co-Founder

Alex is CEO and Co-Founder at vrCAVE. He's built the company into a world-class entertainment partner, assisting 60+ businesses across the globe.

He helps owners thinking about operating VR arenas make the right decisions for their businesses every day. He's an expert in the hardware, software, and establishing a strong market fit for modern room-scale wireless virtual reality.
vrCAVE has developed a robust collection of 5 VR escape rooms, 1 VR action puzzle game, and 1 VR haunted house. We add to our library every year — meaning vrCAVE partners always have something new to share with their customers!
Escape a medieval prison — and a dragon!
Go high above the Earth to repair a space station
Plunge into the ocean to retrieve a lost treasure
All games are made with the freedom and excitement of multi-user room-scale VR in mind — entertaining groups in more than 15 different countries!

Everything You Need to Know About The Demographics of Virtual Reality
This webinar is for anyone in the location-based entertainment business looking to add a compelling new virtual reality product for their guests to enjoy.
You don't need any experience with virtual reality — but we encourage you to bring your questions!
All you need to do is fill in the form here.